The choice to receive or not receive the co-vid vaccine is a personal one. Some have taken a wait and see approach expressing concern over the speed at which the vaccines went from development to delivery. Others have been confused and frustrated trying to determine...
read more
You don't often get flowers while you are living, nor many awards for doing the right thing. If you knew my story you would cry tears of joy. Making my own executive decision for my life, exactly two years ago I came back to my forgotten city of Chester, Pennsylvania...
read more
Sometimes believing in yourself is the hardest part of the journey to success. This was the case for Stephanie Hunt who  found the ACE program from a friend who was enrolled .She had decided that continuing her education was a way to get her life back on track after...
read more
You may not think you have time to read a good book, but we think if you choose one of the 12 on this list that we found on www.blackmilkwomen.com, you'll make the time to finish it!  1. Becoming : Michelle Obama by Michelle Obama In her memoir, a work of deep...
read more
We recently partnered with Delta Family Services, an organization that provides foster care services to youth and young adults primarily in Philadelphia. If you've ever been in the foster care system, or know someone who has, you know how complicated it can be to try...
read more
"College to me means stability." Amara was working in the restaurant industry when the pandemic hit. Furloughed and then laid off from the job, she determined she wanted a more stable and sustainable source of income. Looking around at those who stayed employed during...
read more
Participants in the Harcum Community Scholars Leadership Program recently completed a section where they explored their Visions and Values. The reason to do this is to discover what is most important to you, your personal values and what you want for your life....
read more
The close of 2020 was a glad event for many of us. It was even sweeter for Faith Bartley, who graduated in December from the ACE Partnership Site program of Harcum College at Deliverance with an Associate Degree in Human Services. Faith chose to begin her college...
read more
Novena Chanzu was an early childhood teacher in Kenya. Her mother, already a long time resident of the United States, longed to reunite the family. In 2014, green card approvals finally came through and Novena, her daughter, and her brother joined their mother in...
read more
"Creativity" is one of those buzzwords that gets tossed around a lot. How many times a week do you encounter messages in magazine articles, on websites, in books, that tell you to be creative, to think creatively? We are told to be creative at our jobs, in our...
read more
Many of you know her as the site coordinator for Harcum College @ Deliverance Church. The leader of the largest partnership site, Ms. Celeste Atkins manages an average of 100 active students each semester and shepherded upwards of 250 community members through to...
read more
On her graduation day in May, 2016, Drue Bailey may have had a lot of thoughts going through her mind. Besides the excitement of finally earning her degree in middle age, she had met and was dating Michael Burks, another student in the Harcum @ Chester site. When they...
read more
"Knowing they weren't going to give us certain experiences, we were just innovative and decided we were going to do it ourselves." —Tina Sloan Green, International Women's Sports Hall of Fame, 1999 Did you know that the first record of the birth of a Black woman in...
read more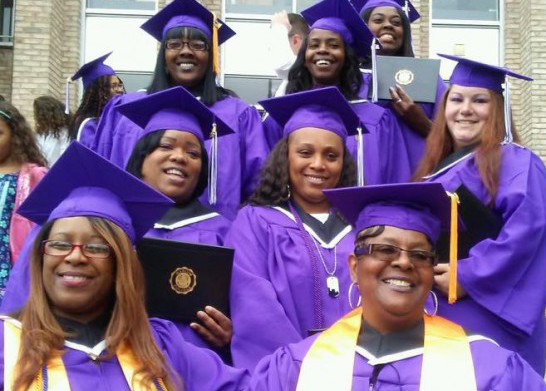 Have you figured out yet what you want to do after you graduate, especially those of you graduating in Spring 2021? You already have so much on your plate that you might think you can't handle one more thing. You have help! The Career Office at Harcum has all kinds of...
read more
Jamoca Harkins Many adults seeking college education find that when the burden of finding and registering for programs is all on them, the dream falls into the background when you already have a career, and life is moving forward. For Jamoca Harkins, a mother and...
read more
Anybody who is receiving a Harcum Community Scholarship is eligible to take the HCS Leadership workshops which happen twice a month on Zoom. The workshops complement the academic work you're doing — they help you to become the very best possible version of yourself...
read more
You're in the final stretch of the fall semester! Congrats for making it through and imagine how good it will feel when you have taken the last exam, submitted the final paper. And if you need a little help getting to the finish line, there are tutoring and essay...
read more
Ms. Evelyn Rawls earned her GED as an older adult but was not content to stop her educational journey there. She always had the goal of going to college but didn't know where to start. Then she saw an ad on television for the ACE program and learned there was a path...
read more
Suffering from Zoom meeting fatigue? Wondering how to get through these last hours of online learning for 2020? Engage your body. Movement stimulates circulation, and circulation carries necessary oxygen to your brain. So...movement = brain food! Repetitive movement...
read more
There is no way to perfectly simulate an in-person Thanksgiving in covid-surge virtual space. There just isn't. We all long for a semblance of normalcy and may want to claim Thanksgiving as a marker. But, the risk is real. Covid is surging in the Greater Philadelphia...
read more
It may already seem like a long time ago, but just last week at this time Pennsvylania and Philadelphia in particiular were in focus and on point as votes were tallied in the national election. It bears repeating that there hasn't been a more important election during...
read more
Congratulations to Porsha Harris, a current student at Harcum College in Delaware County who is the recipient of a $1,000 scholarship awarded by the Riddle HealthCare Foundation. Porsha began her higher education journey in Fall 2019 as a Human Services major and has...
read more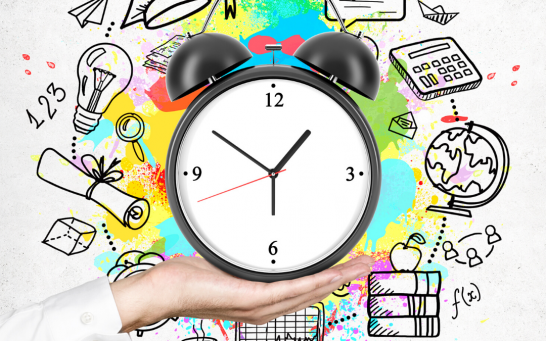 Most of you are juggling multiple responsibilities every day. Work schedules, childcare, ZOOM learning for your kids, household chores, grocery shopping. Whew! And on top of it all, you decided to go back to school adding yet another layer of complexity to your...
read more
Meet Jovani.  A single mother of two from the city of Chester, Jovani was anxious about returning to school as an adult, having so much time out of the classroom. She would ask herself "Am I too old? Will I remember anything? Will I look stupid?". But she put those...
read more
The pandemic. It's literally...everywhere. It has become the filter through which all daily life activities and interactions must be sifted and adjusted. Necessary changes have caused upheaval in routines, patterns, relationships. "Normal" life was always a bit...
read more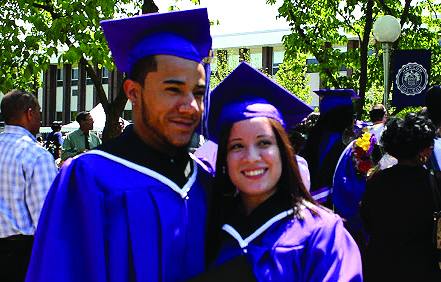 Take Advantage of a Life-Transforming Opportunity: I-LEAD's Leadership Development Program A Program Specially Designed for Harcum's Community Scholars One of life's most important lessons is that success and happiness do not...
read more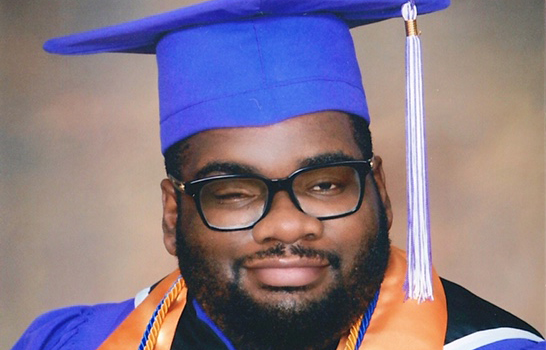 Meet Thomas Jarrett, a graduate of Harcum College who is now pursuing a Bachelor's Degree in Social Work at West Chester University.  Like many adult students, Thomas had tried attending college before he enrolled at Harcum. He dropped in and out of classes at the...
read more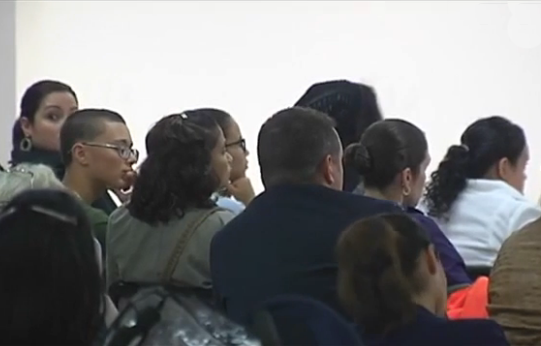 Since I-LEAD launched the Achieve College Education (ACE) program in 2005, more than 1000 of you have earned your associate degree and many of you have gone on to earn a bachelor's degree. It took a lot of heart and courage and determination to get through school...
read more
Helping you take the complicated out of college
Head Office
1122 County Line Road
Bryn Mawr, PA 19010